Download the current version of genhtml here: genhtml-current.zip .
Check for a new version of GenHTML on rudorfer.homedns.org .
Please read the attached Copyright to check the permission to use this software.
This document describes a very fast technique to generate installation and customization documentation in projects with customers. Customers are often positivly impressed by a good and detailed documentation. Documentation is one of the key points for the success of a project.
This approach is very fast because
- We use a state of the art screen-shot utility to make pictures of current activities.
- We generate for each activity i.e. Windows NT Network card installation an unique screenshot directory.
- We use genhtml.exe to generate the index.htm for this documentation.
- We use a WEB-Server to publish the documentation in the intranet of the customer and in the intranet of our consulting company.
This documentation was generated with genhtml.exe in just a few minutes!
First I'd like to start with the configuration of the screen-shot utility to allow fast documentation.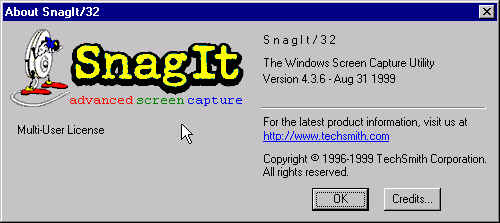 genhtml-0002.jpg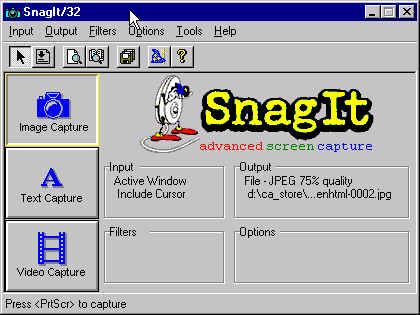 genhtml-0003.jpg
Configure which parts of the window should be captured.
Active Window and Include Cursor is very often used in our documentation. Select Window for input if you only need some parts of a window to be captured.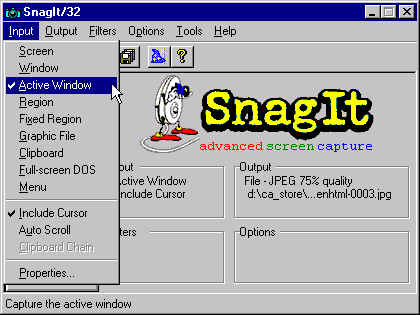 genhtml-0004.jpg
Configure output to be sent to a graphics file.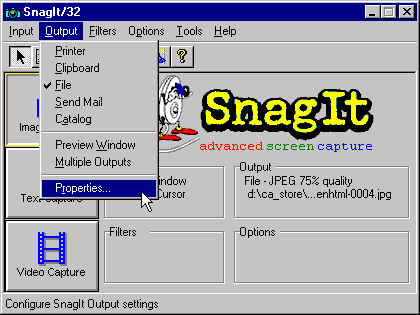 genhtml-0005.jpg
Use JPG or GIF file format. Select a new directory for the screenshots. Use automatic file name generation.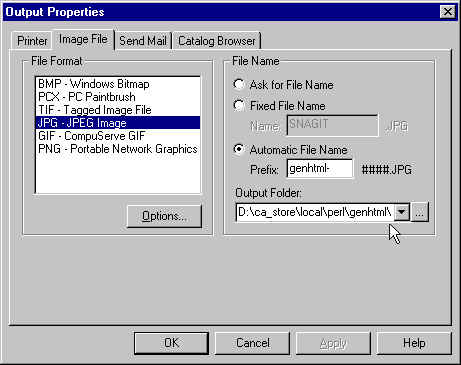 genhtml-0006.jpg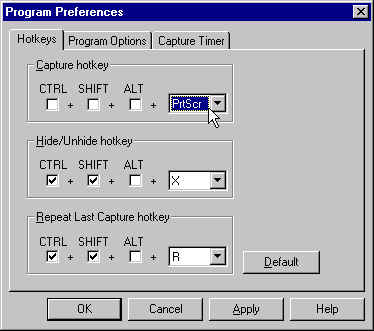 genhtml-0007.jpg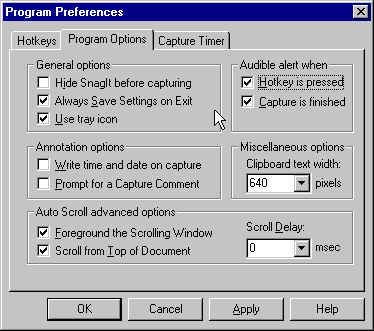 genhtml-0008.jpg
Install genhtml.exe to your favorite directory i.e. D:\ca_store\bin\genhtml.exe .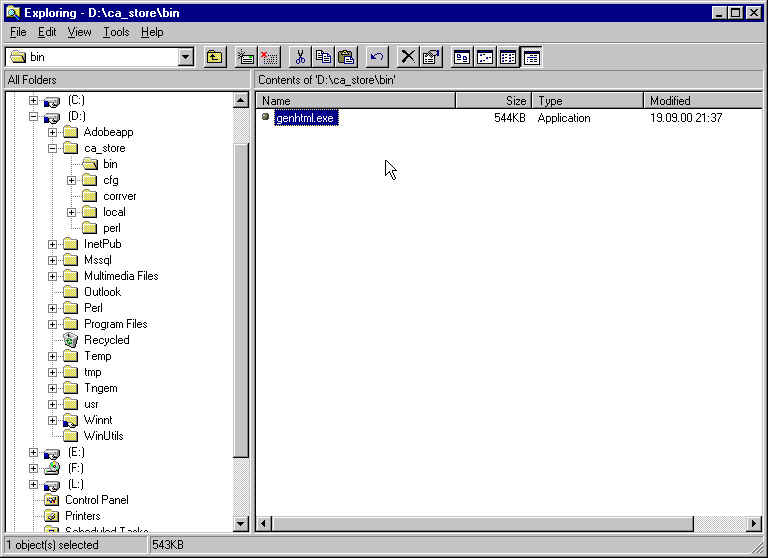 genhtml-0009.jpg
Add genhtml.exe to the context menue of file folders (see genhtml-0009.jpg - genhtml-0012.jpg).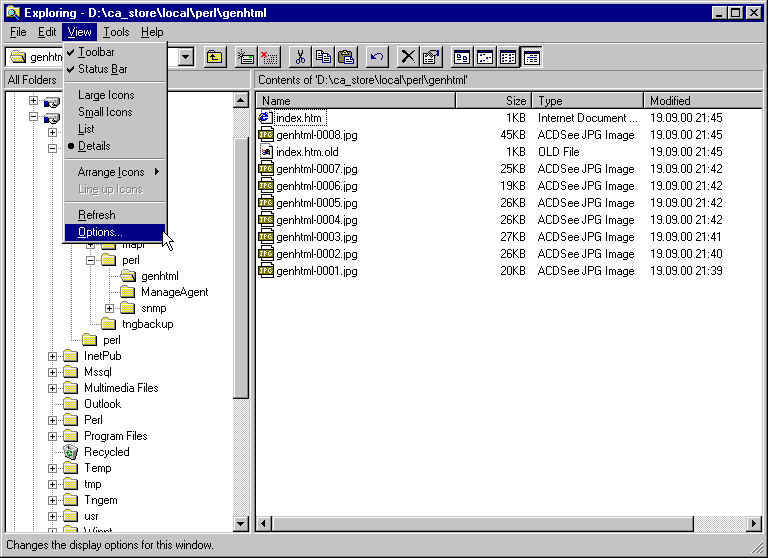 genhtml-0010.jpg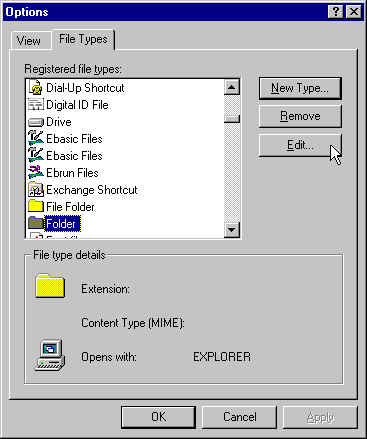 genhtml-0011.jpg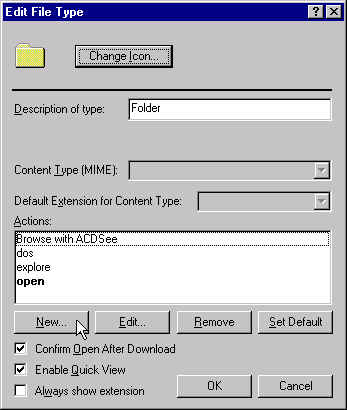 genhtml-0012.jpg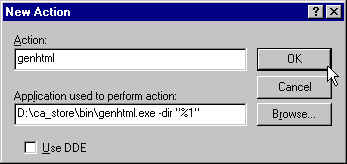 genhtml-0013.jpg
In explorer go to your documentation and call genhtml.exe on the folder that contains the screenshots.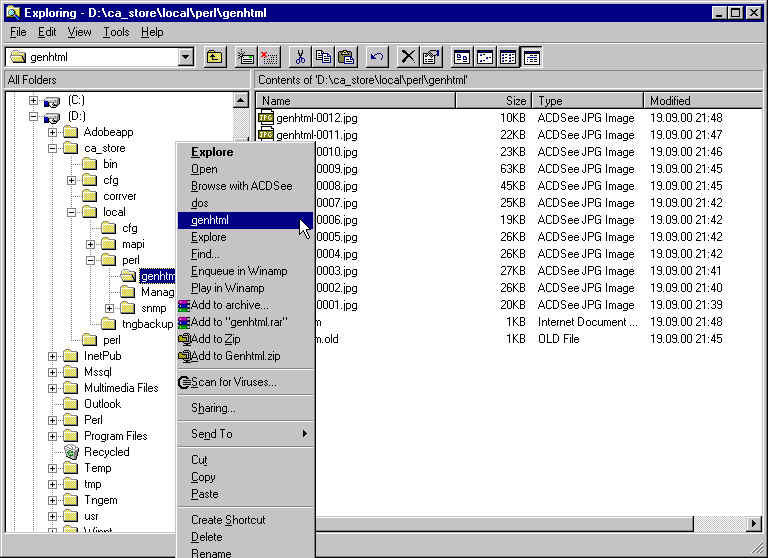 genhtml-0014.jpg
Open the created index.htm with Internet Explorer or with Netscape.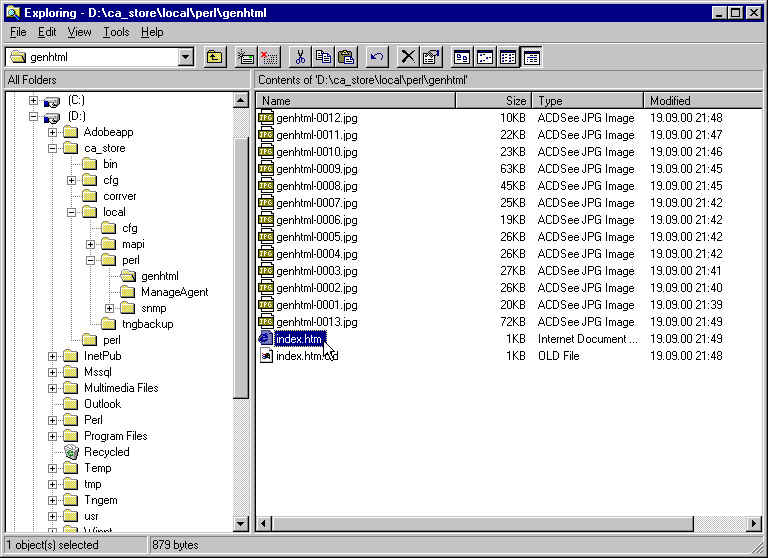 genhtml-0015.jpg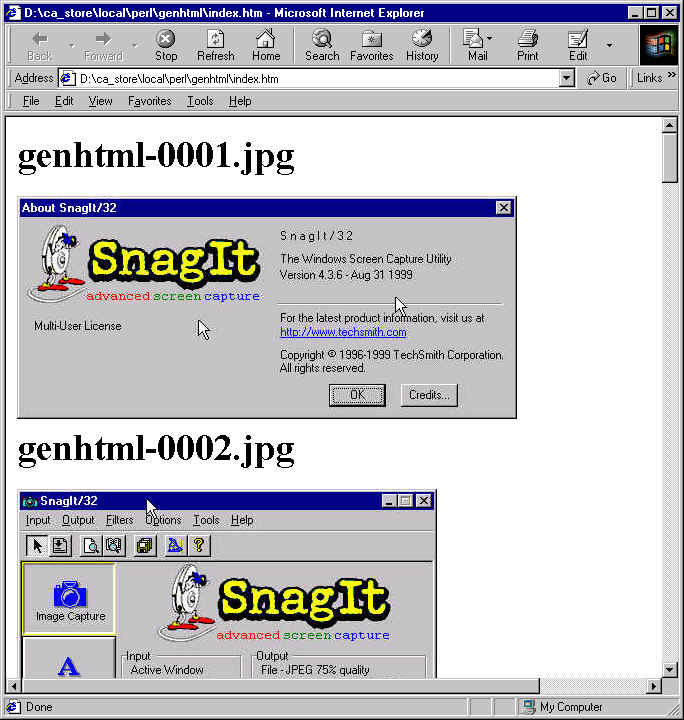 genhtml-0016.jpg
Genhtml.exe supports image files with the following extensions (see genhtml -help):
JPG PDF GIF JPEG
Files with this extension are automatically added to index.htm .
Files with the same name as the image and one of the extensions htm txt (see genhtml -help) will be opened and the contents of these files will be added to index.htm.
This allows you to add comments to images. A WEB index server can be used to add the text-files to make the documentation searchable!
On the opposite you may enter the text into an editor and screen-shot this if you have to be very fast in documentation. But this approach has the disadvantage that an indexing server might not find any keywords.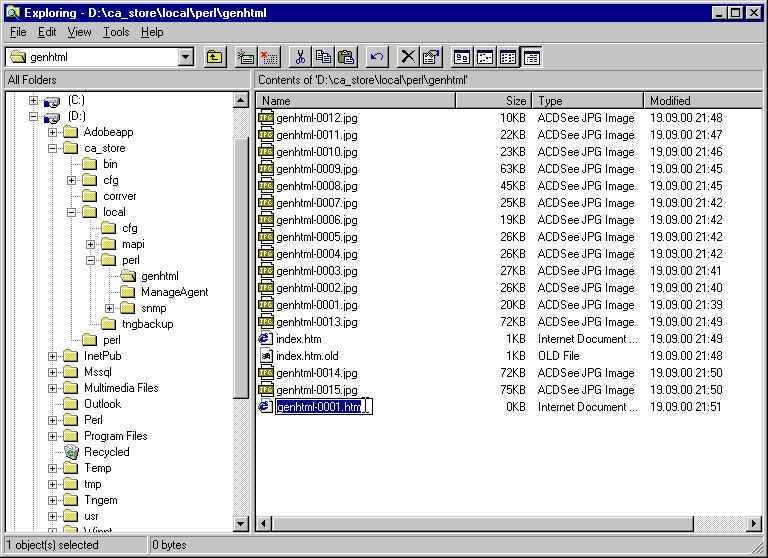 genhtml-0017.jpg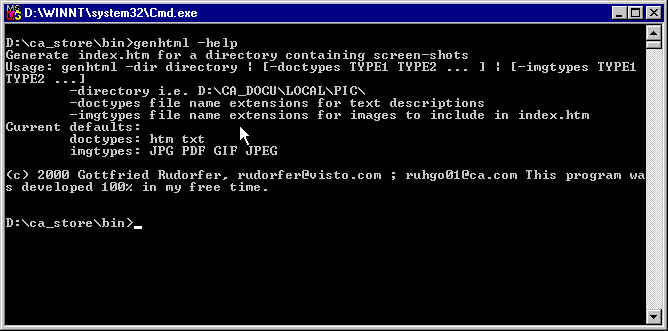 ---
This index was generated by GenHTML.